Editing Alerts
Changing date, title and content of alerts
For any changes you'd like to make to your current alerts, head to Review → My Alerts. There, you can update:
Delivery date and time;
Title;
Criteria/sources used for the alert.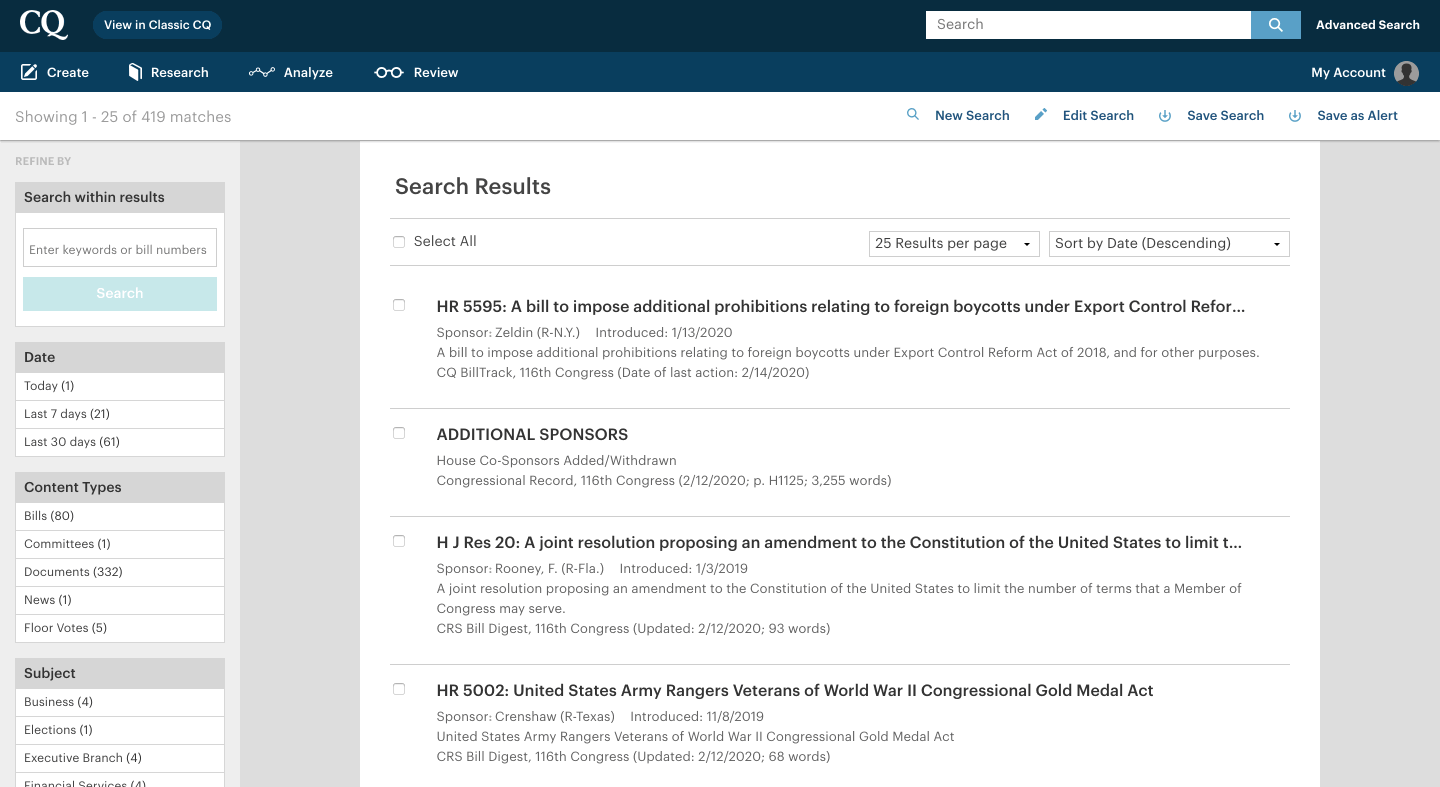 By clicking 'Edit' to the right of 'Search Terms,' you'll be brought back to the Advanced Search engine. Here, you can add, remove or edit any of your selected sources, as well as the filters or keywords you used for your search much like you did when you first created the alert.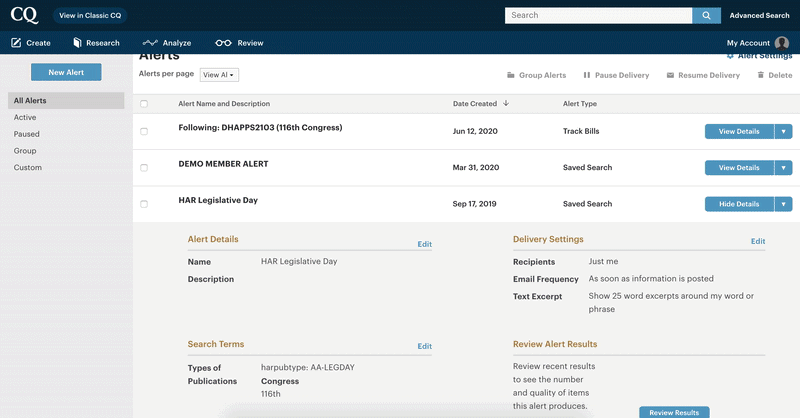 Once you've finished your edits, simply click 'Search,' then 'Save as Alert' in the upper righthand corner. You'll have the option to either save it as a new alert, or simply override the old alert and save the changes you've made.
Grouping alerts
If you end up with similar alerts, and/or you'd like to consolidate them, simply select the alerts you wish to combine and hit 'Group Alerts.'