Webinar
Click below to watch the recording of CQ's webinar on what committee tracking (hearings & markup coverage) options you have access to in the New CQ on the Hill offering.
Video Overview
CQ provides a variety of proprietary tools to help you track hearings and markups. View the video below for a quick overview of what those tools are and what they offer.
Downloadable PDF Overview
Click here to download, or click the image below.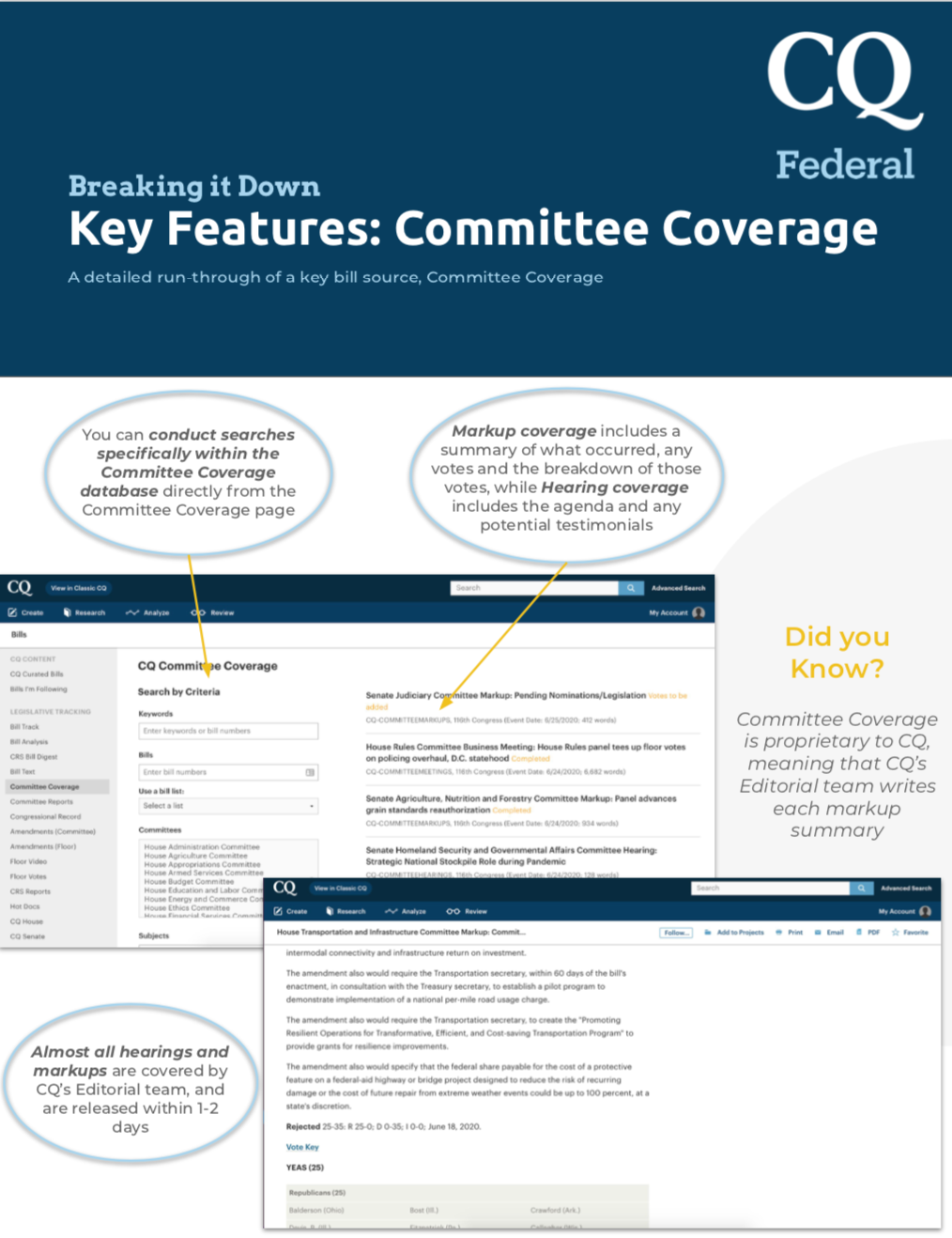 What committee tools do I have access to?
Committee Coverage: Comprehensive, non-partisan summary of all full and subcommittee markups, proprietary to CQ and written by CQ's research team. Also includes vote breakdowns, markups and all committee amendments, released within 1-2 days of markups.
Committee Reports: Publicly available reports created by Committees covering some, but not all, of what occurs during markups.
Committee Rosters: Rosters and jurisdiction of various committees.
Where are these tools?
Similar to the legislative tracking tools, committee tracking tools can be found on the lefthand side of the 'Bills' page you can access by navigating to 'Research' → 'Bills.'