Best Practices for News & Schedules Content
Get Ready for your Day
CQ has been reporting on the Hill since the 1940s, so you can trust that our reporting will always be informative, in-depth and valuable. Start your day by reading the Morning Briefing - selected CQ news articles to help prepare you for the day ahead - and dig into news content relevant to your issue areas or Representative via the homepage.
Pro Tip: Staffers will typically login to CQ a few times per day to stay on top of relevant updates.
Then, check Schedules to see what bills will be considered on the House floor and any other Congressional events that may impact your day. Add upcoming hearings or events to your calendar to make sure they are always top of mind.
Set News Alerts
See this article to learn how to follow and track CQ News.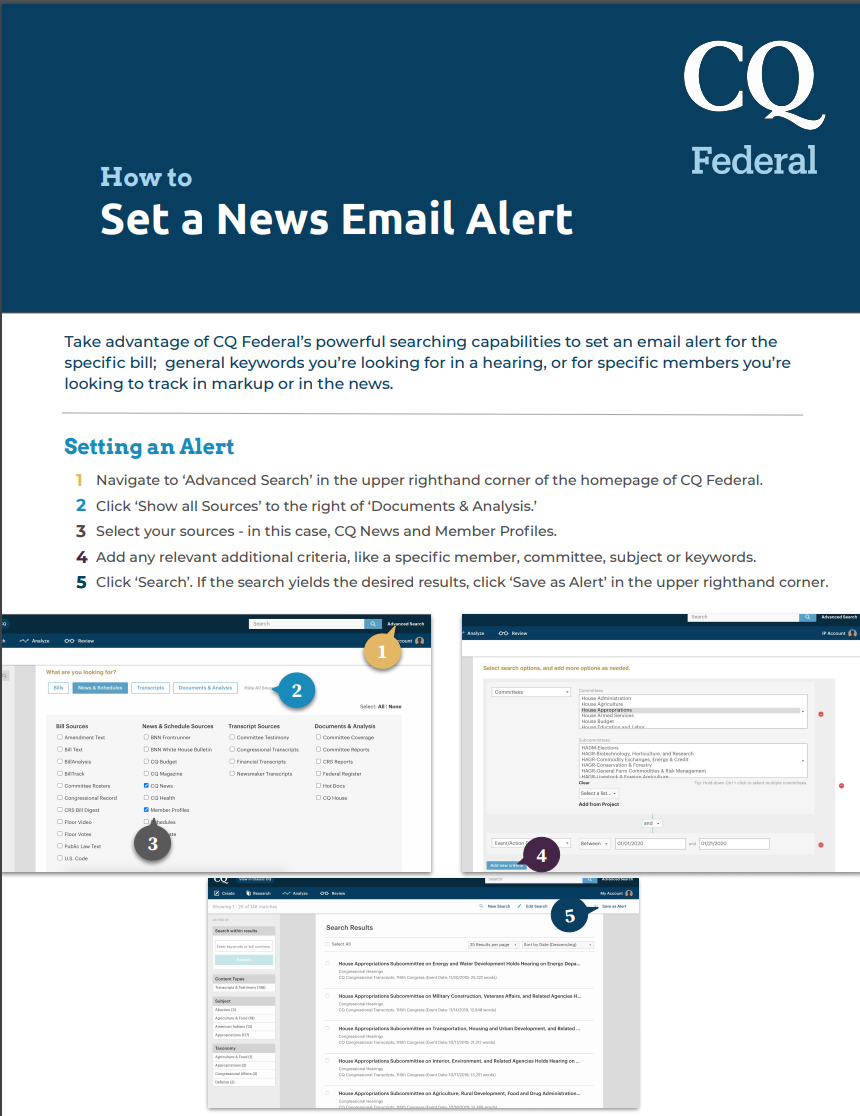 Saving Info to Return to Later
If you'd like to save any news article or content to come back to later, simply click 'Save to Projects' on the top toolbar near the righthand side. This will allow you to store content in a folder to return to later, if you'd like to see any new recent actions, amendments and more.
Head to 'Review' → 'My Projects' to access anything you save later on.