Where is Advanced Search?
Directly to the right of the general search.
What is Advanced Search?
CQ Federal houses tons of useful data and information. Sometimes, half the trouble is finding what you're looking for. That's where searching comes in.
Advanced Search allows you to conduct highly specific searches over any grouping of data available in CQ Federal in order to find exactly what you're looking for.
How do I conduct an Advanced Search?
Choosing Sources
Click "Show All Sources" on the Advanced Search page to see the sources/data available to you for your search.
Whenever you conduct a search, you have the option of either simply selecting one of the four large groups and thereby auto-selecting all sources listed under that group heading: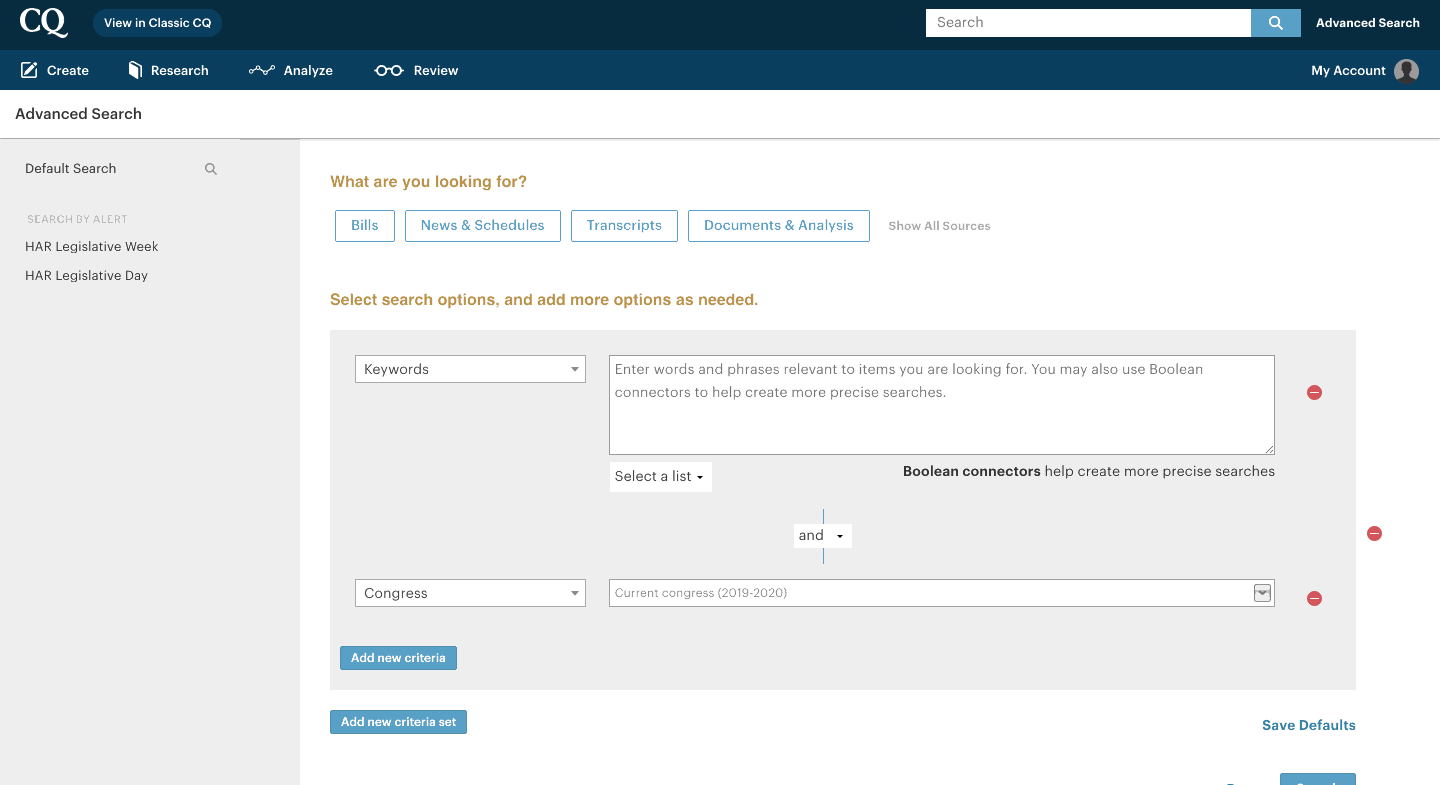 or selecting as you please by clicking the checkbox to the left of the source:
Choosing Sub Topics
Now that you've selected the sources/data you'd like to pull from in your search, it's time to further specify your search using sub topics. These sub topics appear to the left of the text box that shows up below your sources. For example, if you've selected "Bill Sources," these are the sub topics available to you:
Some sub topics have their own search criteria that will automatically populate the search area if selected. For example, in the above GIF, selecting "Committees" brings up a list of all House committees and subcommittees.
Adding Additional Criteria
Not only can you choose one sub topic, but you can continue to layer those sub topics by adding additional criteria and continuing to make your search even more specific.
For example, if you wanted to add additional sub topics on top of your search that currently includes all Bill information around the House Appropriations Committee in the 119th Congress, simply select "Add New Criteria" and then select your next sub topic, like "Date Introduced."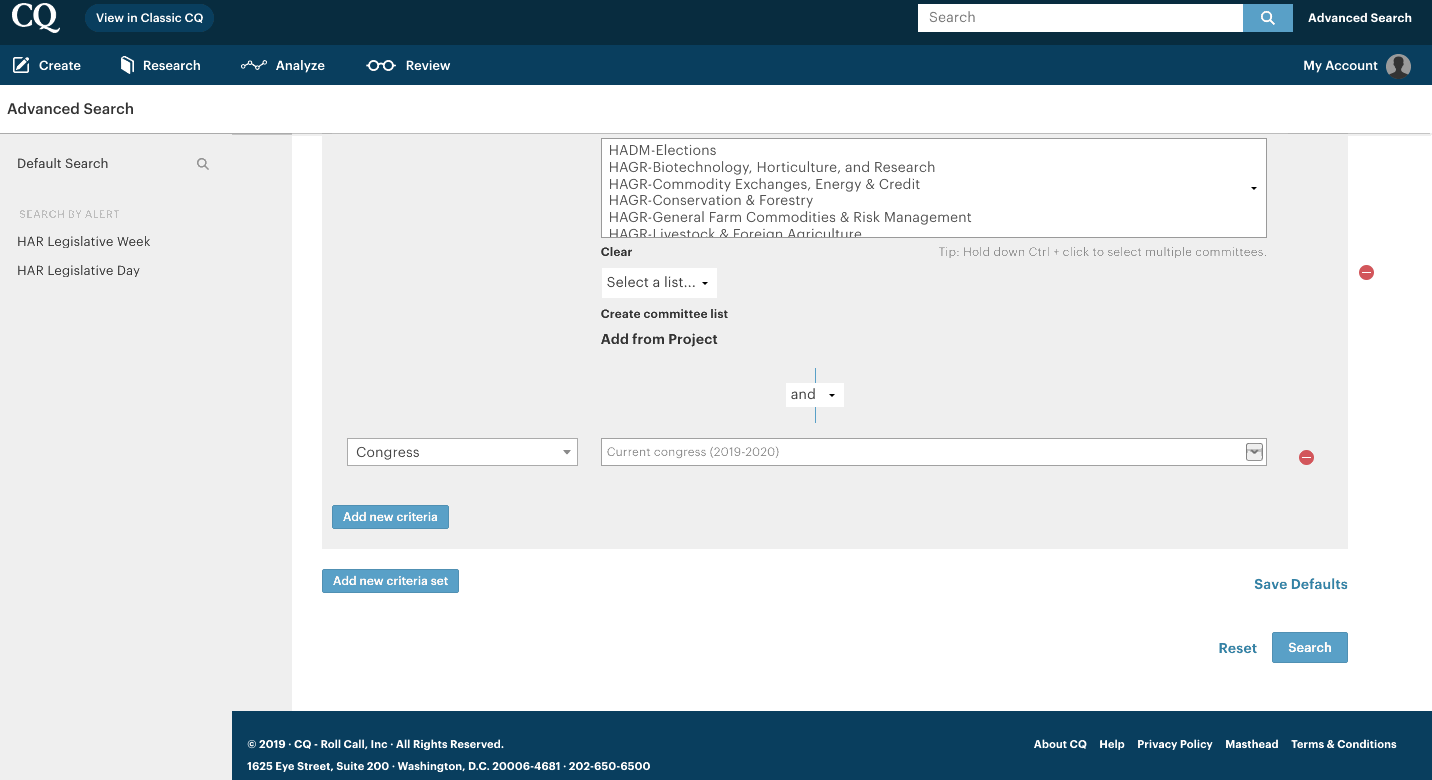 You can add as many subtopics as you'd like. If you'd like to remove one, simply click the red circle adjacent to the topic.
Choosing Filters
After applying all the criteria you'd like and your search is ready to go, hit "Search." If your search doesn't yield any results, simply click "Edit Search" in the upper right-hand corner. However, if your search did yield results, there are a options to further filter those results on the right-hand side of the screen.
Not only can you see the exact number of results, but you can further filter your results by Date; Content Types, and Taxonomy (or topics, if you will). You can also nest your filters by selecting a few different ones, such as "Last Seven Days" and "Bill Text." This will give you only results that are Bill Text from the Last Seven Days.
Video Tutorial
See these articles for additional information: