When creating alerts via Advanced Searches, there are a few things to keep in mind. Here's some tips and tricks for making sure you receive all the updates you need and none of the noise you don't.
Editing Searches
If you'd like to edit any aspect of a search you're running through Advanced Search, simply:
1. Click 'Edit Search' in the upper lefthand corner.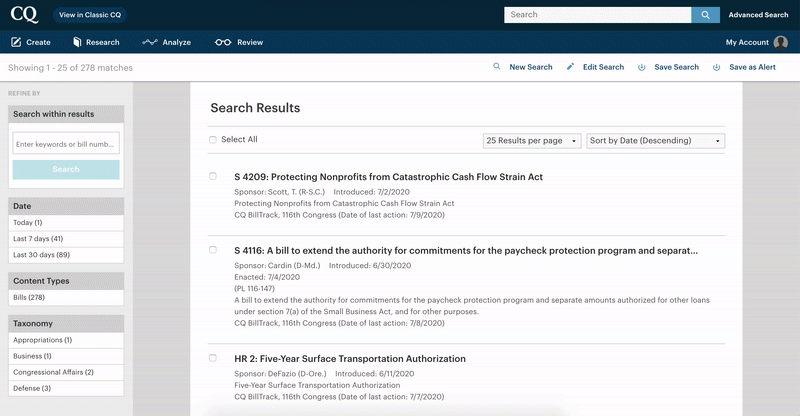 2. Add any additional sources, keywords or criteria you'd like.
Editing Alerts
Changing date, title and content of alerts
For any changes you'd like to make to your current alerts, head to Review → My Alerts. There, you can update:
Delivery date and time;
Title;
Criteria/sources used for the alert.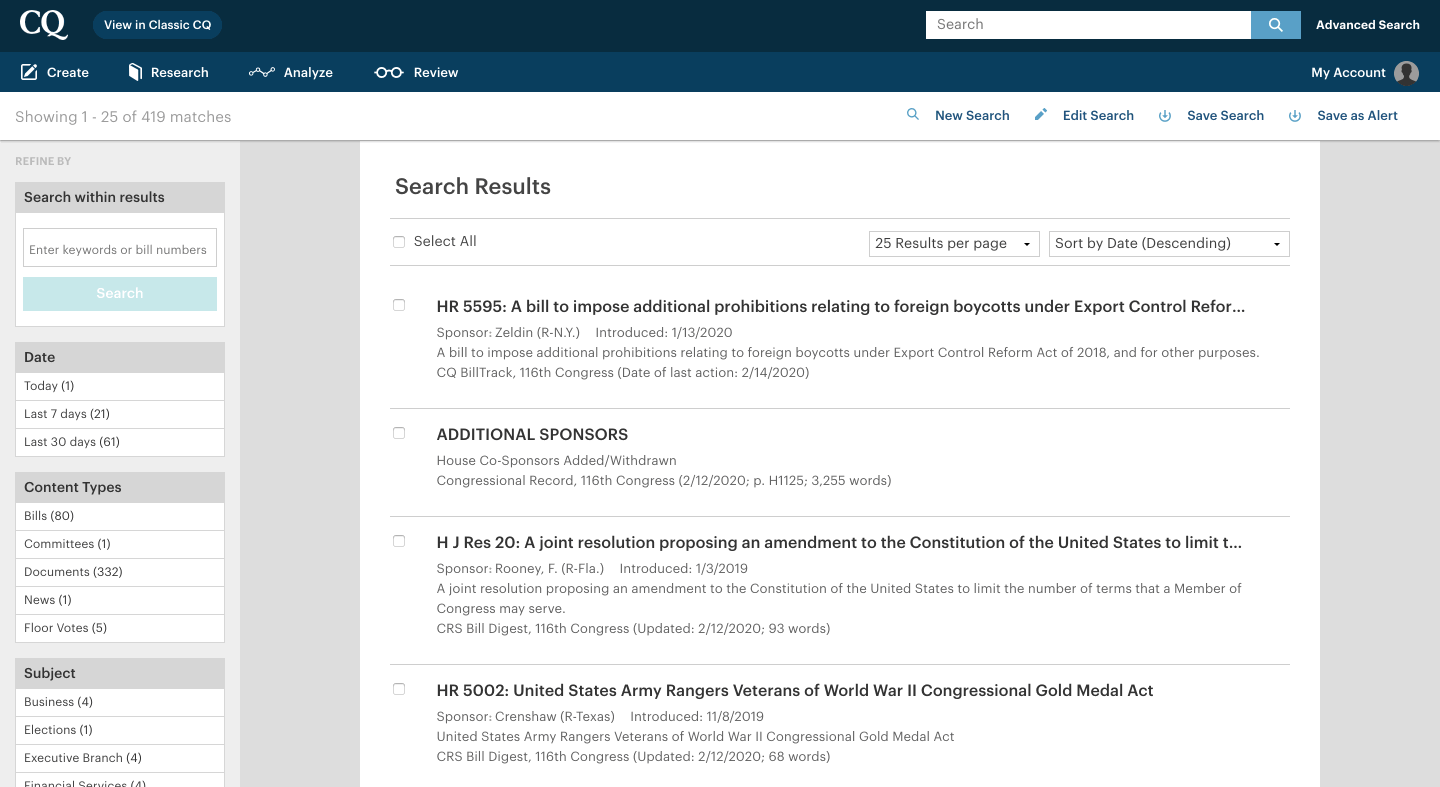 By clicking 'Edit' to the right of 'Search Terms,' you'll be brought back to the Advanced Search engine. Here, you can add, remove or edit any of your selected sources, as well as the filters or keywords you used for your search much like you did when you first created the alert.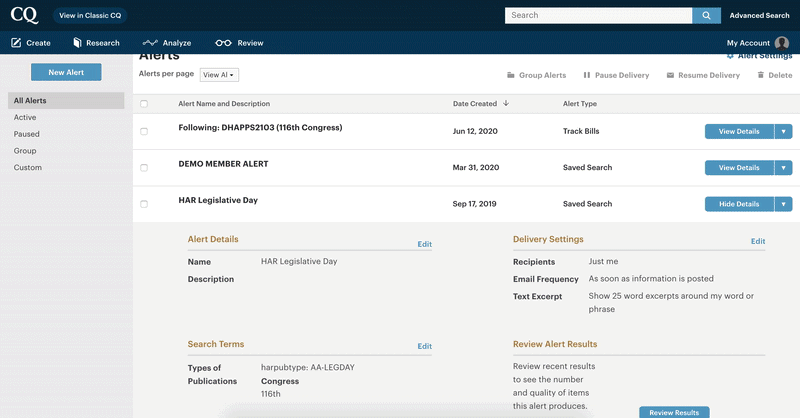 Once you've finished your edits, simply click 'Search,' then 'Save as Alert' in the upper righthand corner. You'll have the option to either save it as a new alert, or simply override the old alert and save the changes you've made.
FAQ
1. Why can't I choose subtopics beyond Congress and Keywords?
This is most likely because you have not selected sources. Make sure to select sources in order to view additional options when selecting sub topics.
2. Can I add additional sub-topic filters like committees, bills, date or votes on top of my keywords criteria?
Absolutely! See here to learn more about nesting/layering subtopics in Advanced Search.
3. My search isn't pulling any results, but I know that's impossible. How do I fix that?
Typically, this is because you used the 'backspace arrow' to go back to the search page to edit your search. Instead, reset your search, and always make sure to click the 'Edit Search' button in the upper righthand corner of the results page to edit any aspect of your search. If you're still having issues, please email help@cq.com.