Reports
Video Overview
CQ's customizable reports help you to understand, share and present information on bills, members and votes, all found in CQ Federal. See below for a brief overview of reporting in CQ.
Downloadable PDF Overview
Click here to download the PDF, or click the image below.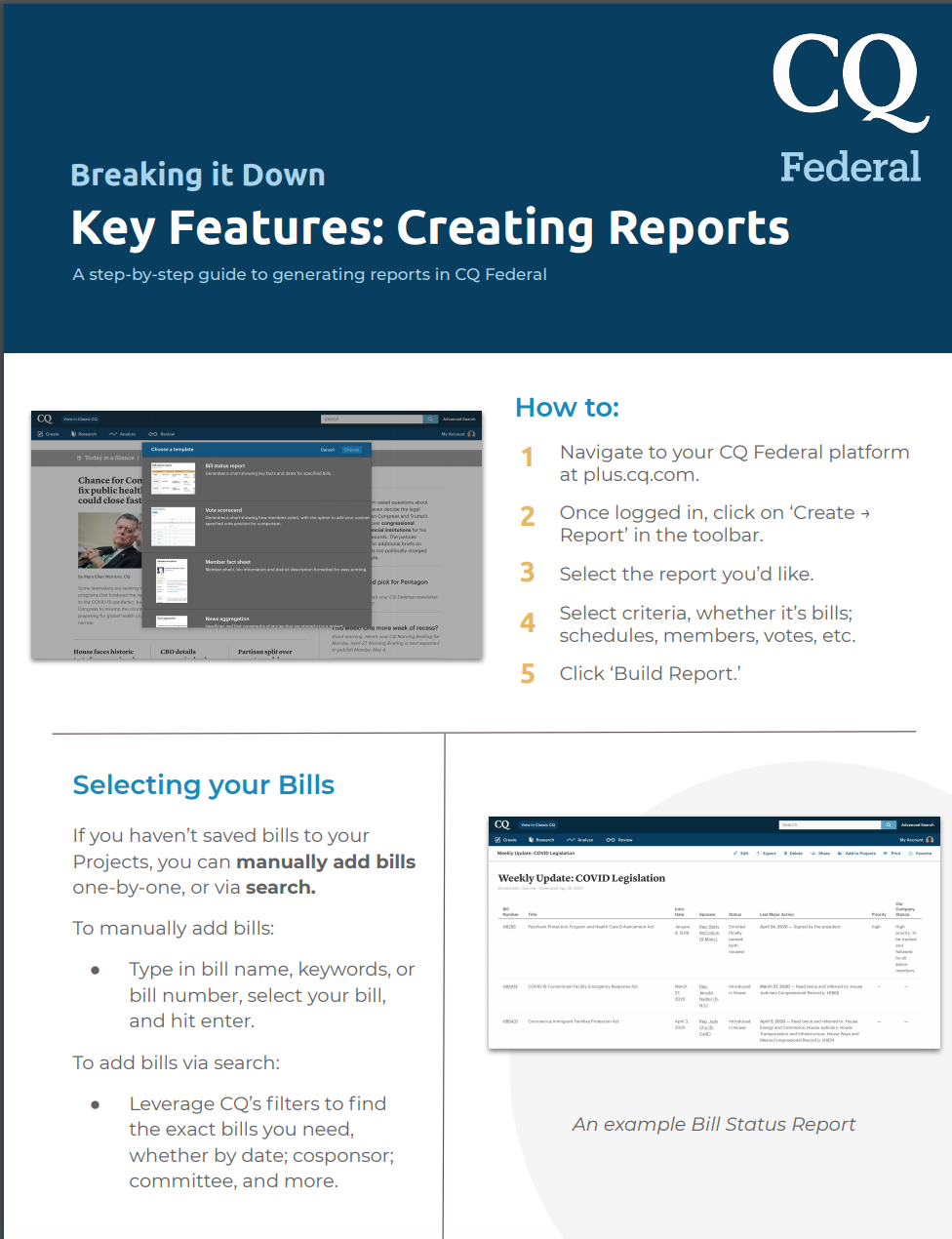 What reports do I have access to?
And more!
Where can I find these reports?
Simply navigate to 'Create' → 'Reports.'