Overview
The best way to leverage all the Federal bill information available to you through CQ Federal on the Hill is to set email alerts to be sure that you never miss a bill update. In this article, we'll show you how.
Follow Button
To automatically receive updates on bills as they move through Congress in one click, simply locate the 'Follow' button on a bill page, and select it.
That way, you'll be emailed every time a bill is updated.
Setting an Alert

See the linked PDF above for instructions on how to set an email alert, and below for how to set one specifically on a bill, or bills.
1. Navigate to 'Advanced Search.'
2. Select your sources (for example, click 'Bills' to select all bill sources).
3. Select 'Bills' by clicking the dropdown to the left of the large text box.
4. Enter the bill number(s) of the bill(s) you wish to track.
5. Click 'Search.'
6. Click 'Save as Alert' in upper righthand corner.
7. Enter your desired alert details, and you're done! Now you'll be emailed every time an update is released on a bill as it moves through Congress.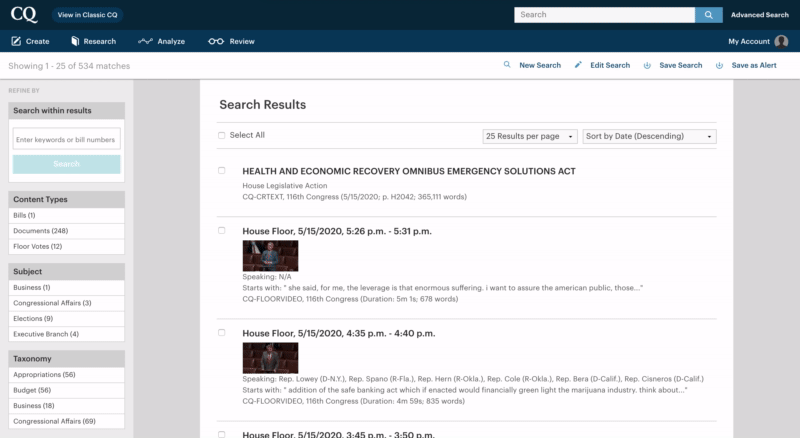 Additional Resources